Posted on: August 5, 2014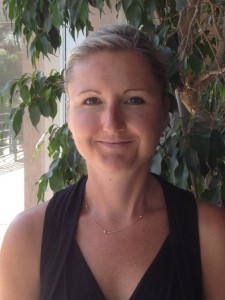 Maybe you've seen her around the hallways of T&T, or around town on her motorcycle, but I bet you'd like to know more about this talented tradeswoman! Ms. Blaskovic (Official title: Ace IT Youth and Partnership Transitions Coordinator) found her calling in trades education when an influential high school drafting teacher encouraged her to consider Teacher Technology Education at BCIT. After training to become a high school shop teacher, she bolstered her credentials with a Bachelor of Education degree, and taught in a number of different locations around BC, including Dease Lake, the Lower Mainland and Ashcroft.  In her own words: "Gradually, my teaching role evolved into becoming the School District's Trade and Transitions Coordinator, which then lead me to my current role at TRU's School of Trades and Technology."  As part of the Ace-It Youth Program, students in grades 10-12 begin trades training before they graduate from high school. Ms. Blaskovic helps the students make the transition from high school to post-secondary culture.  In addition, she partners with parents, school districts, faculty, and administrators to make the whole program successful.
Wendy describes her experience of working in trades as empowering, creative, and practical, and says "I get to work with people who share the same passion." Just another great example of how training in the trades creates unique opportunities for meaningful employment.
Do you have questions about the Ace-IT Youth Program? Contact Wendy Blaskovic at 250-852-7187 or wblaskovic@tru.ca    http://www.tru.ca/trades/programs/aceit.html
Believe in yourself and all that you are.  Know that there is something inside you that is greater than any obstacle.          -Christian D. Larson