Posted on: August 26, 2014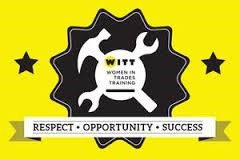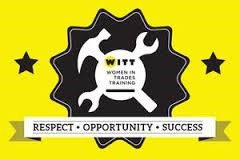 I am so excited to announce that 16 participants have been selected for the Women in Trades Training Program (WITT) beginning September 8th.  Funded by the Industry Training Authority, WITT gives women an opportunity to explore trades education and careers.  Graduates of the 14-week program are prepared to select a skilled trade and continue on to further education or employment. In fact, a number of current TRU trades students are graduates of the WITT program! The incoming WITT students will appreciate your support and encouragement, so please smile and say hello if you spot them on campus.
Also, save the date! Wednesday, Sept. 24, 11:30-12:30 (TT219) will be our next Women in Trades Lunch 'n Learn. This time we'll be discussing some of the barriers to success that face women in trades, and we'll have a special guest speaker (TBA). Our last get together was very well attended, so don't miss out on this opportunity to meet others in a supportive and informal setting – and to enjoy some free food. ALL women trades students are welcome. See you there!