School of Trades and Technology Menu
RBC Women in Trades Blog
Happy New Year- Be that 8%!
Posted by on: January 11, 2016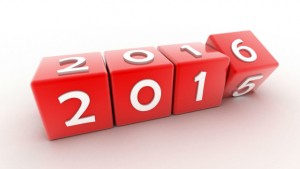 There's something about ringing in a New Year that screams, "new year, new me!" and it is also a time when well intentioned New Year's resolutions get made, only to be broken. Do you fit into this category? If you do, don't be too hard on yourself as only 8% of people who make a New Year's resolution are successful and follow through with it!
As this is a trades blog, we will focus on trades related resolutions. For example, if you're already in the trades sector, your resolution may be to move down a notch or two in your tool belt and lose those pesky coffee-break doughnut pounds, and if you're not in the trades sector yet, your resolution may be to fulfill your dreams and finally enter into the trades!
Make 2016 the year you dive right in and go for the gusto! Let this be the year you live by the highly overused and underutilized Nike tagline and 'Just Do It'!
AND If you're interested in trades and want more information, TRU has plenty of resources available including: the TRU trades website, the TRU Women in Trades website, TRU Women in Trades Facebook page and lastly, the monthly 'Lunch and Learns' hosted by the RBC Women in Trades program.
The 'Lunch and Learn' mini workshops are open to the everyone, held during the lunch break, and will cover a variety of trades related topics. We hope to see you attend one or more! In fact, there will be a lunch and learn hosted January 13 by ITA Apprenticeship Adviser, Helen Poss, titled Pathways to Apprenticeship, where you will learn all about the apprenticeship procedure as well as how ITA can assist you! It will be in room TT219. We hope to see you there! Please check back often on this blog or Facebook for upcoming 'Lunch and Learns'.
Attending these lunch and learns, or reading blogs about successful women in trades might have you more leaning towards taking that step, but hear it first hand from students who were in your same shoes. RBC award recipient, Scarlet Noel, an electrical foundation student says: "Don't be afraid to try trades. It is super rewarding and you get to use your mind and strength, so it is not just all labour or mental capabilities- I do both and love it!" Tiffany Seal, also an award recipient, is an Automotive Service Technician Foundation student and she reminds student they are all having the same fears and insecurities when they start: "Everybody is here learning and thinks they won't know what to do. I found out, there is always help and everyone is on the same path as you. And, if someone knows more than you, they will help you out!" (read more about the RBC awards recipients in the subsequent blog)
You have heard the expressions "give it 100%" and "give it 110%" (which is earthly impossible); both of which are obvious statements to imply to 'give it your all'. Now, you can add a new expression to your repertoire: "be that 8%!" and only a few will understand what you mean as it doesn't give off the meaning in an obvious way. In fact, the expression seems dismal at first and definitely not one of encouragement. But, with this newfound background information on what that expression really means, you can now feel good if you are that 8%, and have pushed forward and completed your goals a.k.a your New Year's resolution…this time!
We hope to see you soon, and maybe less of you if you had the resolution regarding your tool belt size 😉