School of Trades and Technology Menu
RBC Women in Trades Blog
Posted by Meghan on: May 9, 2018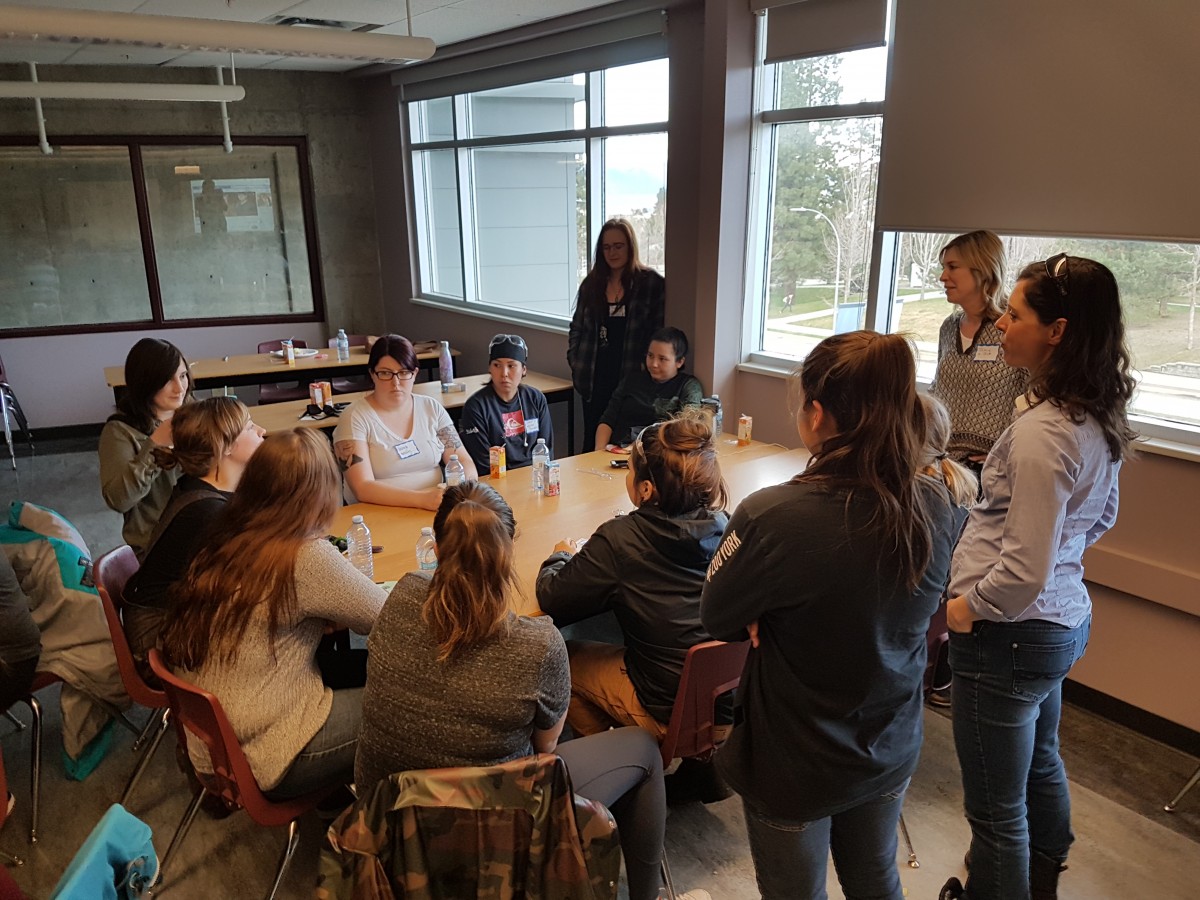 When a woman makes a deliberate choice to join a trade, she knows the road ahead of her is not going to be without challenge. Long hours, lack of finances, and a heavy workload are only a few of the barriers students face. It can be even more challenging when they're one of the few, or in some cases, the only woman in the classroom. Sometimes it's not much different when they leave the classroom and go to a worksite either.
Of course as with any challenge, having someone on your side to give you advice, guidance and to help you see a good career in trades is possible, can make a world of difference. That is where the TRU Women in Trades Mentorship program comes in. Through carefully cultivated Facebook groups and events, women from all trades have the opportunity to chat and network with other women in their field. Whether online through the Facebook groups, email or at mentorship events, students at various apprenticeship levels can talk to other women with Red Seals and thriving careers. It creates a sense of comradery, community and a feeling of belonging.
On Tuesday, April 17, 2018, 26 women had the chance to meet outside of classroom hours, simply in the name of finding that common bond. With an icebreaker that had women that helped the women identify what they have in common with the others in the room, it wasn't long until the nervous laughter turned into real laughter, and then conversations. While dining on Greek food, the women had the opportunity to chat with those who have been in their steel-toed shoes, faced the adversities they have, and come out with strength, determination, careers, and the will to help others.
The women shared stories of workplace challenges, of funny experiences and their path to get to their Red Seals. While on campus, it was an excellent place to remind those starting programs of all the different supports for women in trades on campus, from RBC bursaries and funding to external bursaries, resume writing support and more.
As the night wound down, the mentees had the chance to ask the mentors questions about working in the field and what they've learned along the way. Although the experiences and trades were different, the themes were the same from the seven mentors. Stand up for yourself. Know your worth. Know that jobs are out there, and you have the skills and the ability to succeed. .
In less than two hours, women gained knowledge, networking potentials, and hopefully, met some new friendly faces in the hallway and the workforce. The women excitedly added colleagues to the Facebook mentorship groups that night, commented about excitement for future mentorship events, and talked about coming together in the name of omen in trades. It seems the ball is not only rolling on TRU Women in Trades mentorships, but it's going at top speed.