School of Trades and Technology Menu
RBC Women in Trades Blog
RBC Women in Trades Bursary Recipients Reap Rewards for Success
Posted by Meghan on: December 6, 2017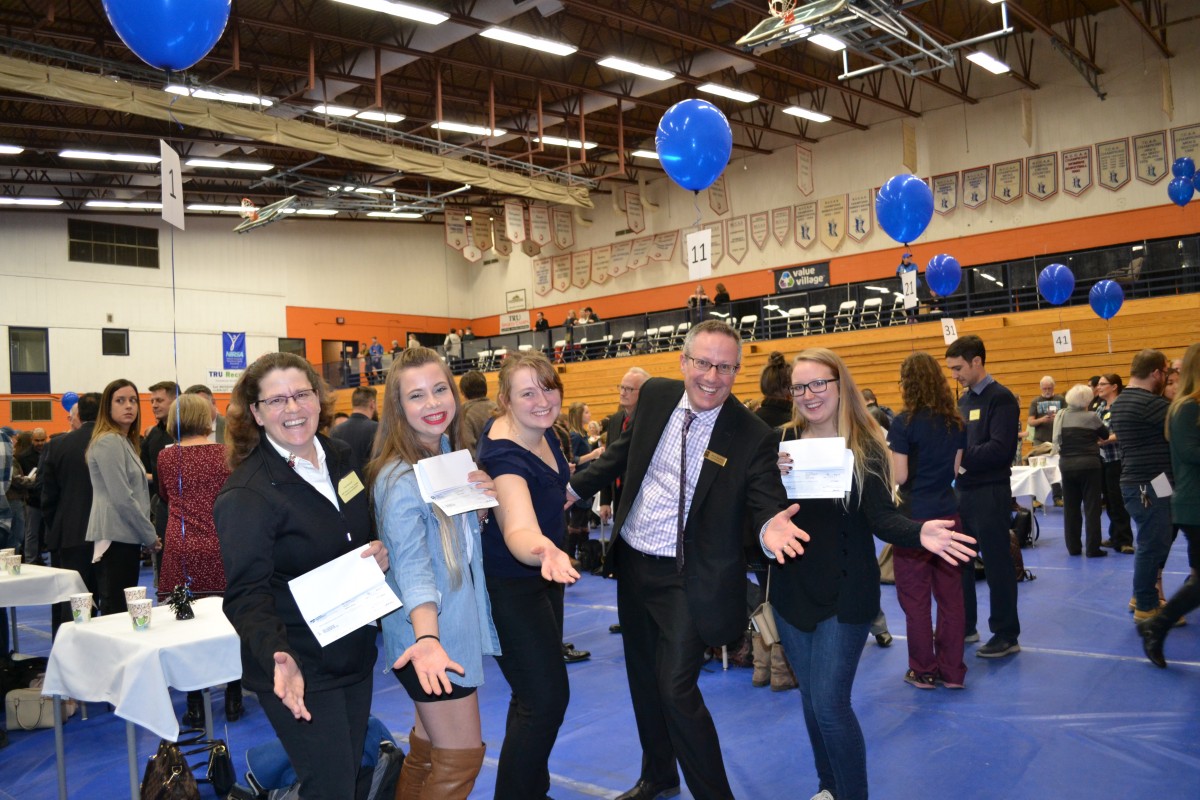 When Janina Maricle, Kylie Morford, Rayna Perry and Tami MacIntosh received invitations to the TRU Foundation Awards in the mail, the RBC Women in Trades Bursary was not on their mind. Of course, they had all heard about the bursary when they started their respective programs, but the time in between the two were filled with classwork, hands-on skills, tests, and studying. Bursaries were far from their minds.
As they stood in the TRU Gymnasium on the evening of November 23, 2017, that is when it all started to come together for the four women. When asked if they knew they were receiving the RBC Women in Trades awards, they let on that they had figured it out (having Dave Maurer the Community Manager for the RBC Kamloops Branch present to hand out the awards was a bit of a hint!). But none of the women could remember the amount, which is what made it so amazing when they opened up the envelopes and saw they were about to get two cheques each, totaling three thousand dollars per student.
It is then when they truly saw the support given to Women in Trades programs by RBC.
Tears fell, hugs happened, photos were taken, and a collective sigh of relief came from the women as they knew their lives were about to get easier, with one less struggle on their plate. Even a room as large as the gymnasium couldn't hold in the excitement and recognition. It allowed the women to know that their instructors see them working hard in the classroom and have taken notice. Sometimes it's not always through words.
The women all have various plans for the money from paying off tuition, paying off student loans, buying tools and even just filling their fridge with food. However, as great as the funds are, it's given them something more powerful to sustain themselves through the rest of their schooling. It's given them a sense of confidence and pride in their skills. That's worth more than any bursary they can receive, even three thousand dollars.