School of Trades and Technology Menu
RBC Women in Trades Blog
Stepping Up To Success with Step BC
Posted by Meghan on: January 25, 2018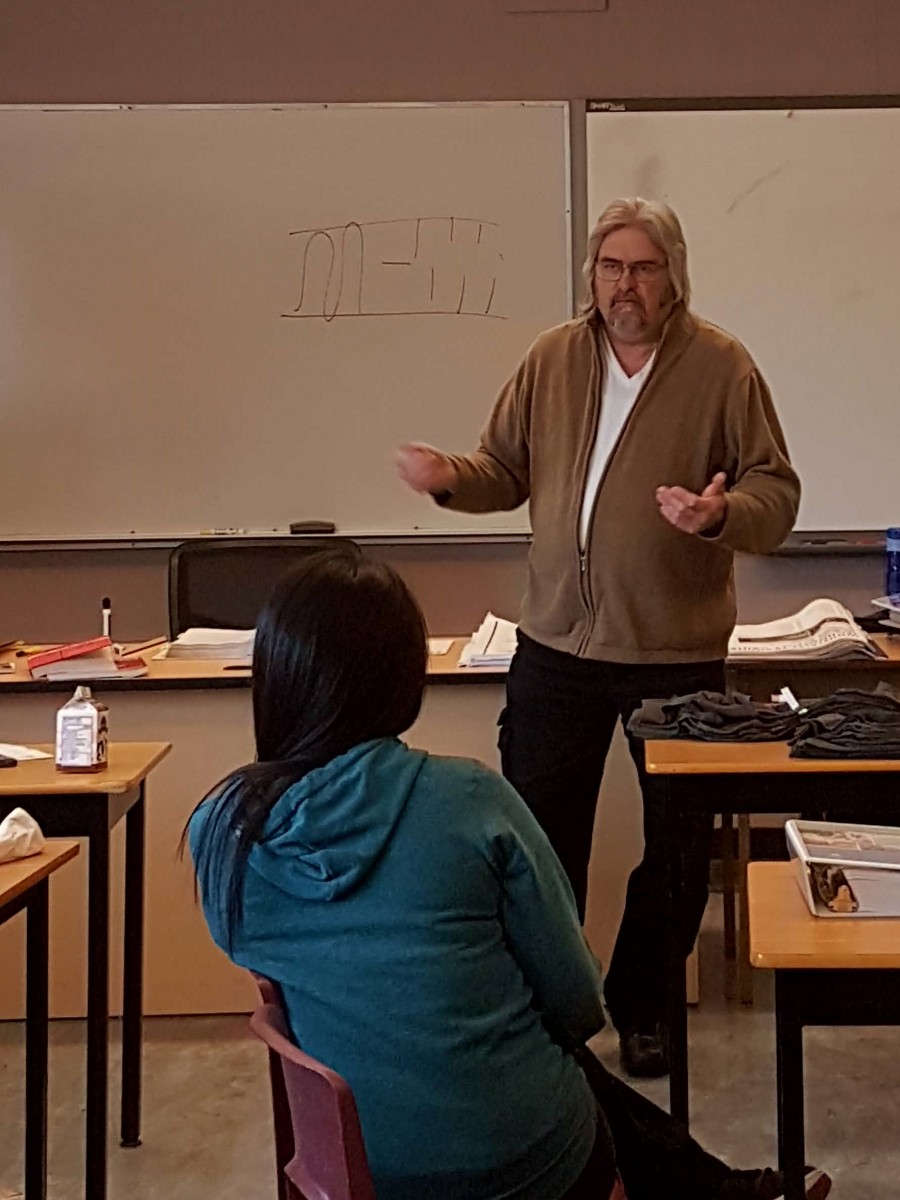 Heavy Duty Mechanic. Electrician. Welder. Horticulturalist. Millwright. These are a few of the career choices for the women who came out to the RBC Lunch and Learn session on Friday, January 12.
With many foundation programs, currently winding down, it was the perfect time to have employment placement specialists from Step BC come to advise students on the next step to finding employment. After all, the transition from being a student to being a great employee can be daunting for anyone. Students have the skills and the knowledge to succeed, but with many people leaving the same programs at the same time, it can be hard to know what will put you ahead of the others.
This is where Norman Humphrey steps in, or should we say; STEP up. Working as a Trades and Employment Placement Specialist for the past fifteen years, he currently works for the Skilled Trades Employment Program BC (STEP) and has a very important job, to help foundation trade workers find employment. This includes everything from helping students build a résumé specific to their trade of choice or helping recently completed students get tickets or courses, which can put them above the pack. It can even mean providing gas cards for those to get to interviews or job placements in faraway locations.
Humphrey told the room full of women the difference between getting hired and not getting hired often boils down to three things; The attitude, aptitude, and attendance. Sometimes it is that simple.
When all was done, Humphrey stayed long beyond the allotted time span to make certain all questions were answered, every woman left with a business card and a plan to see him when done school, and everyone had a sense of confidence about their future in trades work.
If any completing foundation student would like the opportunity to speak to Norman Humphrey or Garry Hanson at Step BC, they can be reached at:
Skilled Trades Employment Program (STEP) – Kamloops Office, 1410-Pearson Place E: norman.humphrey@bccassn.com, C: 250.857.1495 or E: Garry@bccassn.com, P: 250.859.0901